About Us
YL SYNERGY Sdn Bhd ( 1166296 ) was incorporated in year 2015 and our manufacturing plant is in Pulau Sebang, Tampin. Our plant facilities are equipped with the latest Reverse Osmosis systems and comprehensive equipments which cater for contract packing requirement. Besides providing quality osmosis bottled water, we also manufacture high technology drinking water like alkaline , extra Oxygen ,extra Orp for extra ordinary drinking water.
Why YL Synergy?
Our company primary focus is to be able to provide the best quality of finished products that are within our control. Our raw material is 100% pure resin, FDA food grade ( PET 1 ) and NO Recyclable material. Knowing that any flaw in pure water is not acceptable, our aim is to offer our consumers extra ordinary products and services for consumers' satisfaction.


Our portfolio services consist of understanding the need of cost-effective, co-packing, warehousing, distributing and doing any related services  for our clients' satisfaction.
Our team is well experienced in processing and has been supplying for local and international market for more than 10 years.
Customer Satisfaction
We're always looking for customer satisfaction, Such that we try In addition to providing an extra ordinary products and services for consumers' satisfaction.
Contract packing / branding.
- Our range of bottle consists of the following sizes – 250ML, , 350ML, 500ML and 1500ML.

-Advices, assistance and co-ordination services to customers in the process of developing their own branding.
-Supply and consultation services for local and international market.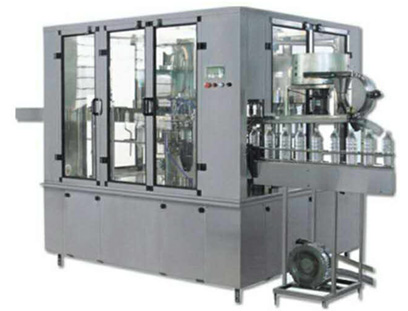 AVEN - Alkalization Process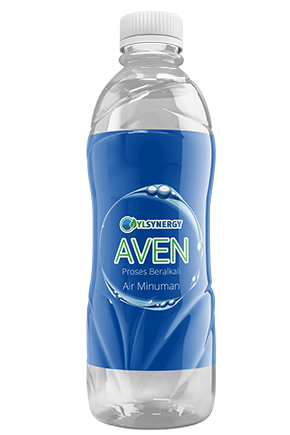 Alkaline water has a higher pH level than does plain tap water, proponents say that it can neutralize acid in your bloodstream, boost your metabolism and help your body absorb nutrients more effectively. Some even say that alkaline water can help prevent disease and slow the aging process.
Aven - Reverse osmosis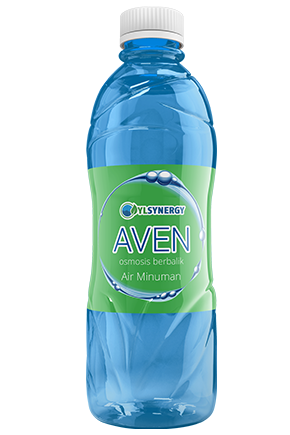 Reverse osmosis (RO) is a water purification technology that uses a semipermeable membrane to remove larger particles from drinking water. In reverse osmosis, an applied pressure is used to overcome osmotic pressure, a colligative property, that is driven by chemical potential, a thermodynamicparameter. Reverse osmosis can remove many types of molecules and ions from solutions, including bacteria, and is used in both industrial processes and the production of potable water. The result is that the soluteis retained on the pressurized side of the membrane and the pure solvent is allowed to pass to the other side. To be "selective", this membrane should not allow large molecules or ions through the pores (holes), but should allow smaller components of the solution (such as the solvent) to pass freely.